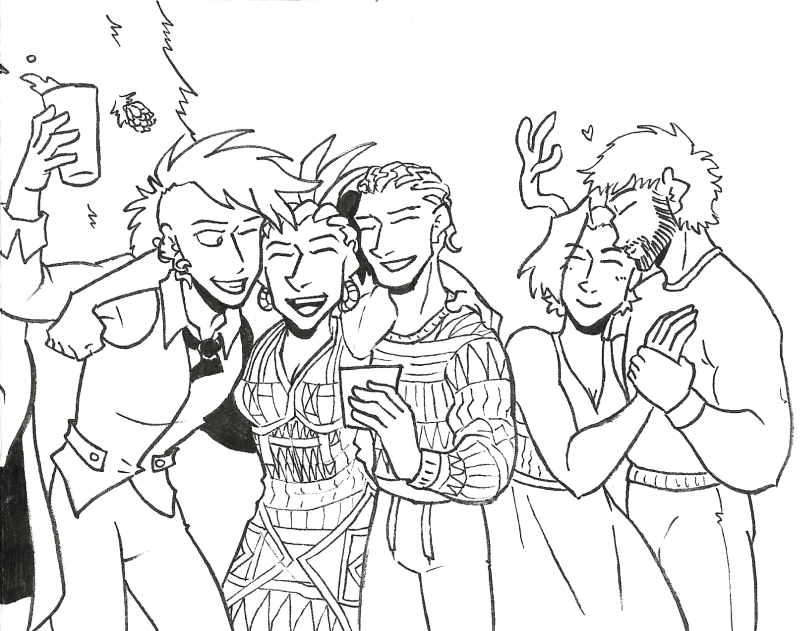 If you don't know, I created an alternative to Patreon for my fans and myself – my Subscribe page. On this page are 3 different clubs, each with rewards that stack the more that you pledge.
Previously, one of these clubs was only for folks who lived in the United States: the Zine Club. As part of the rewards, I mailed physical zines to members each month. For the sake of how much postage costs, I kept the reward to only folks who were based in the US. International shipping just cost too much.
But now, things are DIFFERENT…
It started with the zine I made for February. I made THAT zine digital, because of how I formatted the pages. It just couldn't work to make it a print book, so I made it a PDF download instead.
Then I thought, "What if I did that…EVERY month?"
Because here's the thing – I've made a few comics exclusively for digital release, not print. Comics like PuzzleSpell, for instance.
So I did some poking around on the backend, updating the Stripe system, making a special segment of my newsletter, and now, we have…
ZINE CLUB 2.0!
By joining for a subscription of $5 a month, you get a new zine downloadable sent to your inbox before the end of the month. No shipping is necessary! Plus you get early webcomic updates and behind-the-scenes news in your inbox each week.
Here's What's Next
If you are currently a Zine Club member, you don't have to do anything. Everything will continue as normal.
If you aren't subscribed, use this link to sign up.
Are you a Pin Club member but wish to downsize? Here's where you do that. (It's also the place to go if you're a Zine Club member and want to upgrade to the Pin Club.)
If you're a Digital Club member and want to upgrade to the Zine Club 2.0, reach out to me directly. I have to make certain adjustments because of backend stuff.
Bottom Line…
I'm VERY excited about Zine Club 2.0. Now anybody worldwide can join – and I have SO MANY fun comics and zine Ideas!
That's all for now. I appreciate your support!
You. Are. Awesome.