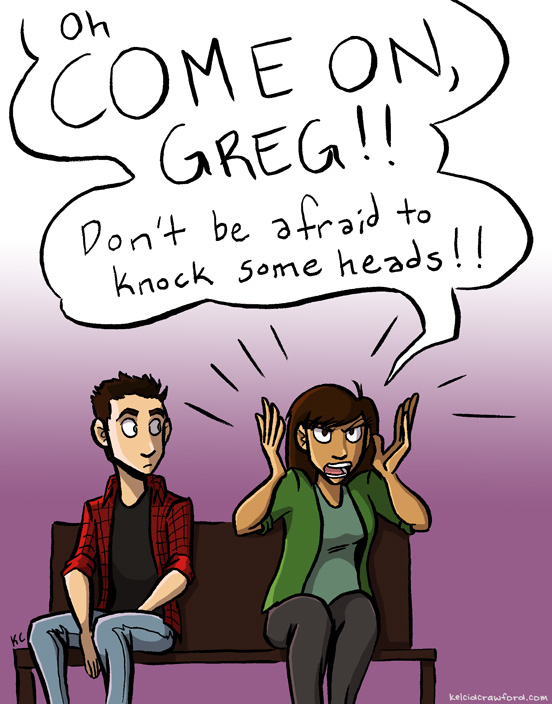 At a later point in chapter 1, on Adam and Kate's second date, they both play a roller hockey game with their friends at the roller rink Kate manages. Unfortunately, Adam is terrible at roller hockey and Julianne got a penalty ("I'm 'too aggressive,' or whatever," she says), so they both sit in the penalty box.
And then THIS happens.
I love ya, Julianne.
If you want to see more of their shenanigans, please pledge to Seeing Him, the Webcomic on KickStarter. And then tell your friends about it! Any bit of help is really appreciated.
Thank you for reading!
P.S. In yesterday's blog post I said I would write about my DC trip this last weekend. Woops! I'll remedy that tomorrow.