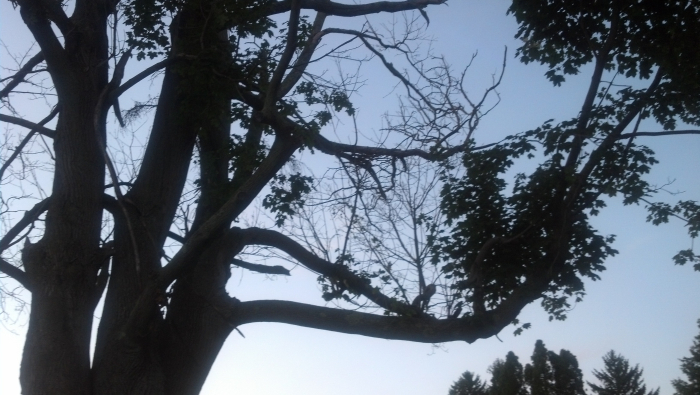 For the sake of full transparency, I want to keep y'all in the loop. Considering that I missed the update for The Legend of Jamie Roberts on April 17, you should know what's going on.
Patrons on Patreon already know the gist, but I don't think I went into detail about it. And I may have mentioned this a few times here on the site, but…
In short, I got a side hustle working at a gas station in my town.
Back in September of 2018, I left the comic shop I was working at, due to some drama I will NOT get into here. For the next two months after that, I kept to making Validation, doing Patreon work, selling at conventions, getting consignment earnings, and freelance gigs.
With those income streams, I was able to pay for rent, groceries, and everything else I needed to live. However, it was not paying off my student loans at the clip I wanted, and my savings goals were suffering.
So I bucked it up and applied for part-time work at the local gas station. They needed someone to come in from 2 pm to 10 pm, which works for me, since I do my best creative work in the mornings. It also paid $9.50 an hour for the first 6 months of the job, and it's set to jump up to $10 an hour after that period. Plus I could earn quarterly bonuses if the store kept up the friendliness and cleanliness ratings. And after working there for one year, I could open a 401K and get stock in the company – even as a part-time worker. That's, frankly, unheard of around these parts.
That said, comics are still my full-time endeavor. I'm sticking to the gas station as a part-time side hustle to pay off the student loans faster, and save back a little bit for my savings goals… including a new laptop and tablet set-up. My current laptop is close to 8 years old and Clip Studio Paint tends to crash at least once a week on this thing.
Now, I wanted to talk about this because in May, there's plans to run a Patreon Pledge Drive.
"But wait," you might be saying. "Why have a Patreon Pledge Drive when you can keep working at the gas station part-time and use that money for your stuff?"
The gas station gig is to pay off debt and save back for some savings goals. That's it.
Patreon earnings right now cover groceries, my phone bill, and one or two business expenses. And everything else I need gets supplemented by freelance gigs.
And I'm sticking to comics as a full-time job because IT'S WHAT I WANT TO DO.
My goal is to increase Patreon from its current $215/month rate to $500/month.
By doing that, Patreon can cover the groceries and phone bill, yes. AND it would cover rent, gas to conventions, website hosting, domain registrations, and art supplies needed for making the comics actually happen. By doing that, I would be less reliant on freelance gigs.
Don't get me wrong, I've liked (most of) the clients I've worked with. But freelance earnings are REALLY inconsistent from month to month. If Patreon earnings can go up, I can curb the need to do freelance work to bridge the gaps.
Also, fewer freelance gigs means more consistent comic updates. Because that way, I'm not trying to split my attention and time between the gas station, Patreon, and however many clients I'm working with on freelance projects.
So be prepared for the Patreon Pledge Drive to happen throughout May. The Pledge Drive will include:
Increasing email newsletter updates from once-a-week to twice-a-week,
New posts on the blog talking about what's on my Patreon page,
Fliers to pass out at conventions about the Patreon page,
And lots more!
I'll do my best to keep the Pledge Drive entertaining and not annoying. But bear with me for the next month.
That's all for now. Thank you for your patience and support.
You. Are. Awesome.