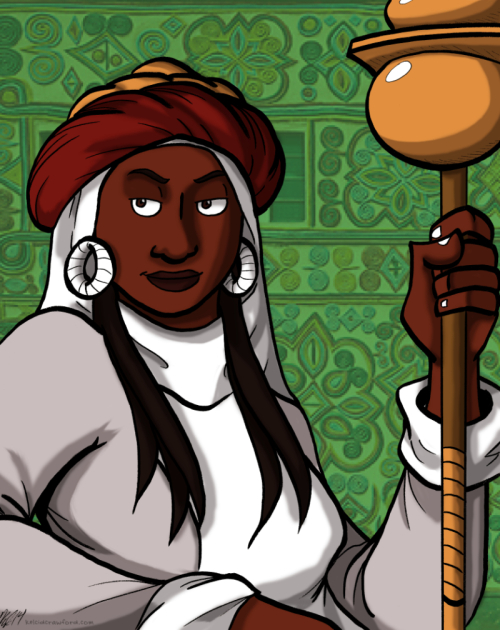 It's Black History Month! To commemorate, I'll be posting one illustration every day highlighting a black historical figure.
Today, it's Queen Amina, also known as Queen Aminatu of Zazzau. Her history was told orally for centuries before it was written in the Kano Chronicle in the 1800s, which details the history of the Hausa people of north-central Nigeria. But in summary…
Queen Amina took the throne after her mother's death, somewhere around 1549. Trained in calvary warfare, she conquered many territories and expanded her kingdom, and took control of the trade routes in and out of her kingdom. To this day she is legendary for her military exploits among the Hausa.
You can read more about her on this site or in the book Women Warriors: A History by David E. Jones.
You can also look her up on Wikipedia, but be cautious – Wikipedia articles on black historical figures, especially old/ancient figures, are either lax in detail or write the wrong history.
Thank you for reading!
You. Are. Awesome.