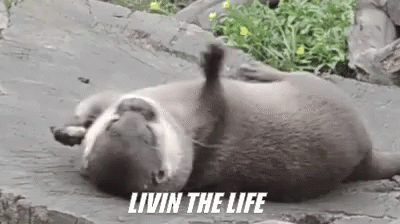 It has been exactly 2 months since I deactivated my Facebook account and deleted the business page for my art. And I'm going to talk a bit about my life without Facebook (so far).
For one thing, I am WAY less stressed about politics.
Facebook makes it very easy to see political opinions alongside cat videos. There is no separation of fun from calls to anger (or action). Why Facebook is so upsetting with political posts is because it's the easiest way to discover that your close friends or family don't hold the same opinions that you do – and they aren't willing to change their mind about it. And the trap that Facebook sets up is the idea that you can talk with the other person in an effort to change their mind.
Speaking as someone who worked at a doctor's office that quickly became a drug addiction clinic, I can tell you THIS surprising truth I learned:
The Venn diagram of people who are addicted to drugs, and people who hold racist/white supremacist beliefs, is only one centimeter off from a complete circle.
And unfortunately, on Facebook, I saw a lot of people who defended their beliefs with the same fervor as people who were addicted to drugs. The person thought they were in complete control over their addiction/feelings. The truth is, they aren't. The drugs/feelings are controlling them. And voices of disagreement against them trigger a defensive response. Because the person addicted to their beliefs doesn't want to admit that their emotions are controlling them. They don't want to admit that they have a problem, because they think they don't have one.
The sad truth is: you need to treat people who are stuck in certain beliefs the same way that you treat drug addicts. And that is: they have to admit that there is a problem first.
Until the addict admits that there is a problem, they will just continue going downhill.
To me, Facebook as a platform, and the people who use that platform, are going that route.
I'm glad I left when I did. Since I'm not on Facebook (or Twitter!) anymore, I've developed a more…realistic view of things. To me, that means that my understanding of things come from real life, not some apocalyptic think-piece someone posted at 3 am on Facebook. Gods I do NOT miss those.
I also don't miss my posts being ignored by the algorithm.
Being on Instagram means that I'm still subject to the whims of a Facebook-esque algorithm, but in general, more people on Instagram are following me for the art I post. I may also get an account on TikTok, but I've seen news pieces talking about how the platform may get banned because it's Chinese. So who the f*ck knows.
Thankfully, since I left Facebook, I'm not constantly being asked to spend ad money to promote a post to the audience that I ALREADY have.
However, I can't run Instagram ads. Running ads on Instagram requires a Facebook account. Which I don't have anymore.
So, with that said, I'll have to get more creative with my promotions and outreach. I have yet to decide whether or not to return to Twitter. Gods I hope I don't have to.
I still have an email newsletter though! And right now, that's the best "social media" platform to stay in touch. If you're not on it yet, you can sign up for free. I don't give your email to anybody because that's shady as heck. (Ok, soft plug done).
Also, in the meantime, I'll be posting more often on the blog here. I'm playing with the idea of writing a new blog post every day. Just personal posts – no attempts at the traditional blog posts like my Writing for Comics or Freelance Lifestyle posts. I'm retiring those. I've written all I want to write for those topics anyway.
So yeah!
In short – I'm glad I left Facebook. I'm happier and more balanced. It's also making me more creative in how I do outreach for my business.
That's all for now. Thank you for reading!
You. Are. Awesome.